Chattanooga Girls World Expo 
February 26, 12pm-5pm – Hamilton Place Mall
*FREE EVENT*
Girls World Expo is a day-long event created by local teen girls for local teen girls – our local Girls Advisory Board is made up of teens from Chattanooga who have created a unique show just for you! We have filled the day with seminars, performances, demonstrations and vendors that serve your needs in the Chattanooga area!
Girls World Expo can change your life – come together with your friends, or make new ones at the Expo, to enjoy a magical day where you will hear from and meet successful and powerful women right from your own community who can show you a path to success! You will attend workshops, listen to speakers, see demonstrations, science exhibits, and speak one-on-one with women who are leaders in business, government, industry, the arts, and many other realms of endeavor. It's a rare opportunity for you to see what your future could be, and learn what it will take to get there.
But it's not all work! Girls World Expo is also fun. There's a fashion show, an art show, music and dance performances by talented local artists, and the always-popular GWE Marketplace, where you can see and purchase everything from hair accessories to self-help materials, and clothing to jewelry.
It's not just another day. It's a very special day. It's an opportunity to spend a day in a safe, secure environment inspired by the company of other girls and not just seeing but creating the future. Your future.
Learn more and register for this free event by clicking here!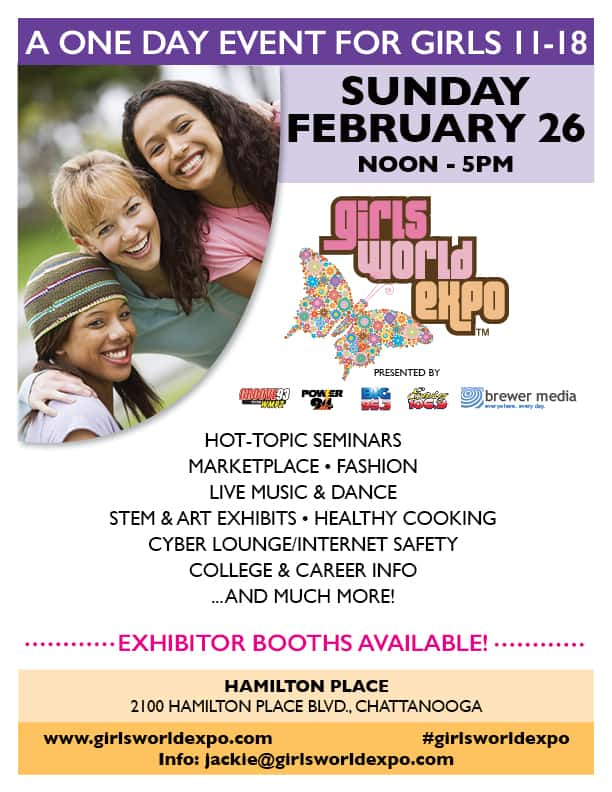 31st Black History Banquet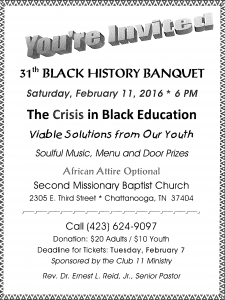 Habitat for Humanity Volunteer Opportunities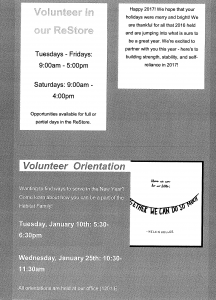 2017 National Black HIV/AIDS Awareness Day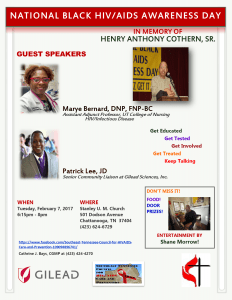 The bethlehem center invites you to "fall in love with swing"
This Valentine Event Will Fund Educational Programming for Youth and Families in Chattanooga
Chattanooga, Tenn. (January 24, 2017) –  Dust off your dancing shoes and get ready for an evening of swing dancing on Thursday, Feb. 9 when The Bethlehem Center hosts Fall in Love With Swing. The benefit will take place in The Bethlehem Center's gymnasium located at 200 W. 38th Street from 5:30 p.m. to  7 p.m. and will include step-by-step instructions from a local swing dance enthusiast.
"Our United We Dance fundraiser was such a hit in November that we decided to host a Valentine's dance event," said Debbie Boggs, Director of Development for The Bethlehem Center. "Couples as well as singles are encouraged to come and learn a fun dance from a seasoned instructor. You don't want to miss it!"
Tickets are $20 for couples and $10 for individuals. Childcare will be provided at $5 for one child and $1 for each additional child. Proceeds from the event will benefit various youth programs at Bethlehem Center.
Tickets are available at www.thebeth.org or at the door on Feb. 9. You can also call (423) 266-1384 ext.6 for more information.
The Bethlehem Center is a 97-year-old nonprofit organization that contributes to the community in a holistic way by offering discipleship, education, leadership development programs, and more to children and families in Chattanooga. For more information about The Beth or how you can become involved at the Bethlehem Center, please call 423-266-1384 or visit www.thebeth.org.
HABITAT FOR HUMANITY HOSTS WOMEN BUILD BREAKFAST ON MARCH 11
Proceeds from Benefit Will Support the Construction of Home
That Will be Built by Women for a Woman
Chattanooga, Tenn. (February, 6, 2017)
– Tickets are now on sale for the 2017 Habitat for Humanity of Greater Chattanooga's Women Build Breakfast. The fundraiser will be held on Saturday, March 11 at 9 am at The Chattanoogan Hotel. Individual tickets to the breakfast are $30 and tables (seating 8) are $300.
Proceeds raised at this event will support the construction of the 2017 Women Build home.
The 2017 Women Build Home will be constructed in Chattanooga's Glass Farms Historic Neighborhood by women for a working mother and her two children. Construction of the home will begin in March and completed by mid June – weather permitting. Breakfast attendees will be invited to sign up as volunteers to build the home.
Habitat Women Builds are organized throughout the country as a way to unite women to take a stand against poverty housing in communities. Additionally, this annual project connects women from all walks of life for the purpose of empowering and constructing Habitat homes for deserving women.
To purchase tickets to the 2017 Women Build Breakfast or to learn more about the project, call Dominique Brandt at 423.756.0507 or visit www.habitchatt.org
TAX SEASON IS HERE!
Free Income Tax Preparation Offered to Individuals and Families Earning Up to $54,000 Annually Beginning Today Through
April 15
CHATTANOOGA, TENN

(February 6, 2017) –
February officially marks tax-filing season across the country. Locally, The Urban League of Greater Chattanooga in partnership with the Internal Revenue Service (IRS), City of Chattanooga and SunTrust Foundation are geared up for the season.
Beginning today through April 15, the organizations will offer free tax preparation services and resources that will improve financial stability through its Volunteer Income Tax Assistance (VITA) Program to taxpayers earning less than $54,000 annually. More than 100 IRS certified tax professionals will devote their time and expertise over the next 10 weeks to prepare tax returns at 14 sites located throughout Greater Chattanooga and Cleveland.  The locations and hours of the sites are as follows:
Brainerd Recreation Center
Thursdays – 4:30 pm – 8 pm
Highland (Former Old 21st Century School) – Bilingual Site
Tuesdays and Thursdays – 10 am – 8 pm
Wednesdays – 10 am – 6 pm
Wednesdays – 12 pm – 5 pm
Northside Neighborhood House
Tuesdays and Wednesdays – 9 am – 4 pm
Second Missionary Baptist Church
Monday – Friday – 11 am – 4 pm
Signal Mountain United Methodist Church
Soddy Daisy Senior Center
Tuesday – 9 am – Noon and 1 pm – 4 pm
South Pittsburg (Former National Guard Armory Building)
107 E. 10th St., South
Mondays – 9 am – 5 pm (CST)
Tuesdays – 9 am – 2 pm (CST)
Fridays – 2 pm – 8 pm (CST)
Southern Adventist University
Fleming Plaza Mini Mall, Suite #2
Urban League of Greater Chattanooga
730 Martin Luther King Blvd.
Tuesdays and Thursdays – 9 am – 2 pm
CrossNet Baptist (Bilingual Site)
Monday – Friday – 4:30 pm – 8 pm
Saturday – 9 am – 12:30 pm
Cleveland Community Center

In addition to having sites set up throughout Bradley and Hamilton counties, volunteers are planning to set up various mobile sites around Chattanooga throughout February. Mobile sites will be open from 8 am – 5 pm on the following days:
Chattanooga Housing Authority
975 E. 3rd St.
Last tax season, the VITA program assisted over 4,000 families and individuals in Greater Chattanooga and Cleveland received more than $4.8 million in total tax refunds. With the addition of the mobile sites, officials are hoping to expand their reach to serve more than 10,000 families during this year's season. For more information about the VITA program, call (423) 756-1762.